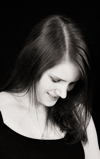 Sarah Valeos, Owner of 3 Monkeys Publishing, LLC
Find Sarah on Facebook: Click Here.
Photo Credit: Amy Parsons Photography
3 Monkeys Publishing, LLC was established by Owner, Sarah Valeos.  Her strong desire to contribute to families and community motivated her to establish 3 Monkeys Publishing, LLC in 2011.   She knew creating a company that allowed her to combine her love of books, cards, and portaiture would allow her to give back on a greater level.
THE AUTHOR AND PUBLISHER
In December of 2010, after Sarah began to contemplate how she could create a way to give back to her community, Sarah wrote My Angel, You Are Loved: A poem and journal keepsake embracing pregnancy and celebrating baby.  She was inspired by her sons-as well as her friend's son whose story touched her deeply.  Since her struggles with becoming pregnant, Sarah felt passionate about finding a way to create something special that would help women focus on the miracle of pregnancy.  My Angel, You Are Loved allowed her to do this.  Through connecting with mothers-to-be, Sarah has also been able to help spread the word about simple, non-invasive newborn screening that can save lives (click here to learn more).  Through writing and publishing My Angel, You Are Loved, Sarah has been able to combine her passion for celebrating the miracle of pregnancy and birth, and turn it into an avenue that allows her to give back to many near and far.
"Establishing 3 Monkeys Publishing,LLC has been quite a journey.  While it has been a lot of hard work, I have absolutely no regrets.  I have met and worked with some amazing parents, children and families.  Being let into their lives through hearing about how My Angel, You Are Loved has touched them, and hearing their pregnancy and birth stories, has blessed me beyond measure. I feel honored to be a part of their lives and look forward to meeting many more families and learning about their unique story."  ~Sarah Valeos, Owner
To learn more about why Sarah wrote My Angel, You Are Loved, keep reading.
A combination of my career and my life experiences have led me to write and publish My Angel, You Are Loved.
I have been a Massage Therapy Practitioner for over ten years. During my time as a Massage Therapist, I have gained a great appreciation for the human body. This appreciation for the human body, along with experiencing difficulty becoming pregnant, spurred my passion for researching issues related to women's and children's health. It was six years ago when I found myself drawn towards environmental health research, and I haven't lost my thirst for this knowledge. My Husband would probably tell you, with the mixture of a proud smile and a little bit of frustration, that I look into practically every product that enters our home.
Having also known that I wanted to write and publish a book for quite a few years now, I have been brainstorming ideas and researching information regarding children and reading. When I became pregnant with my first child (after trying for 1.5 years), the influence that books have on children became a particularly fascinating subject for me. Once I learned how beneficial dark and light contrast is for babies eyes, it didn't take me long to determine that when I published a book, it would have to showcase the contrast of black and white.
Also, in 2010, I was reunited with a high school friend through social media. She shared her son's story as he battled a severe form of Congenital Heart Disease. At the time my youngest son was 6 months old. As I thought about the differences between her experience with her son, and what I experienced having my children, I was inspired to create a book that would allow parents of may walks to acknowledge, embrace and celebrate the life of their little one.
There have been many experiences, and many years of studying and research that have helped me grow into the person I am today. I am excited to be able to combine these passions into this book. I wrote My Angel, You Are Loved because I wanted to create a book that embraces life, provides healing, and contributes to the future of our children.  I can't wait to share it with you.
I was fortunate to have the opportunity to talk about the keepsake book, My Angel, You Are Loved on video. The story of how this keepsake book came to be is dear to my heart and I am honored to share it with you.
ABOUT LEANNE
Leanne Westman has been a local resident of Whatcom County for most of her life. Her love of art has led her to study Design at Whatcom Community College. Leanne is excited to have had the opportunity to use her talents to illustrate My Angel, You Are Loved.